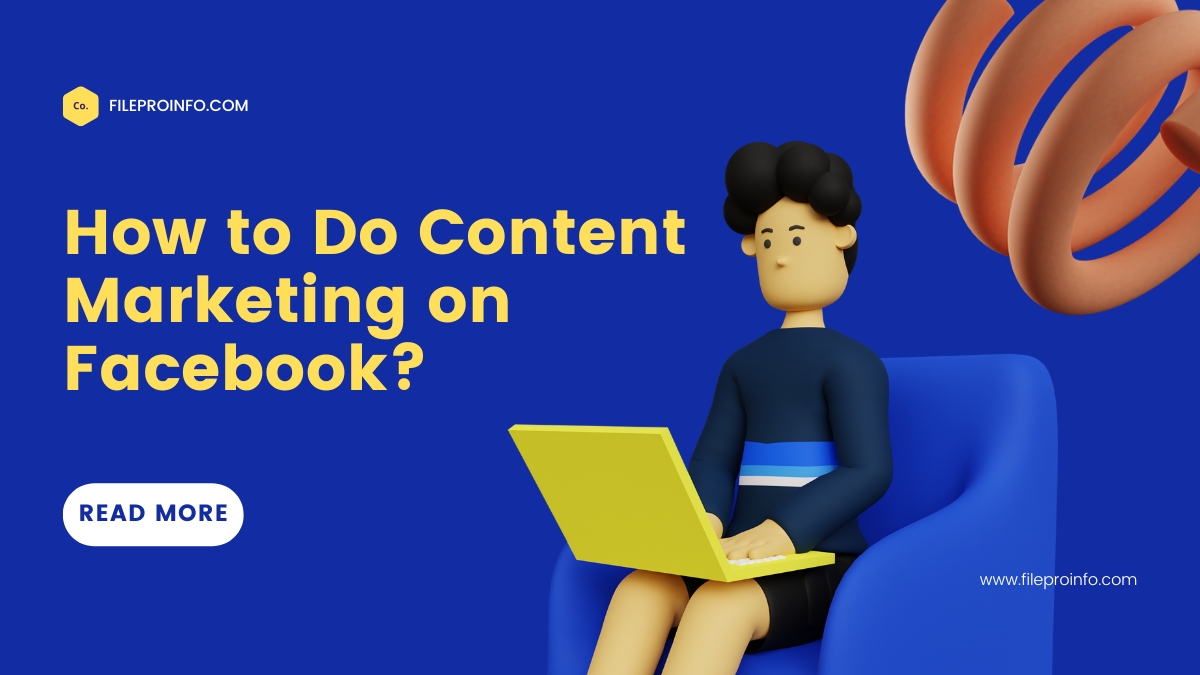 Content marketing on Facebook is an essential tool for businesses to reach their target audience and increase brand awareness. It can be a great way to engage with customers, generate leads, and creates more sales. With the right strategies and techniques, any business can become successful with content marketing on Facebook. In this article, we will discuss how to do content marketing on Facebook to maximize your potential for success.
How Facebook can contribute to your brand's overarching content marketing strategy
Are you looking for ways to jumpstart your brand's content marketing strategy? Look no further than Facebook. With over 2.6 billion monthly active users, this social media giant can be a powerful tool in helping you reach more people and build relationships with potential customers.
Facebook offers a myriad of opportunities to make an impact on your target audience by providing engaging content that will keep them coming back for more. You can leverage Facebook features like live videos and interactive posts to create conversations around your brand's content and drive engagement from customers. Additionally, its advertising capabilities allow businesses to tailor their campaigns so that they are reaching the right people at the right time.
Initial steps for marketing on Facebook: Create a Facebook Business Page
Facebook is a powerful marketing tool for businesses of all sizes. Creating a business page on the platform allows companies to reach and engage with their target audience in an effective way. Taking the initial steps for marketing on Facebook can be daunting, but following these simple instructions will help you navigate the process and get started quickly.
The first step in creating a Facebook Business Page is to log into your personal Facebook account or create one if you don't have one. here, you will want to click "Create" at the top of your homepage and select "Page" from the dropdown menu. This will take you through a series of prompts where you can enter information about your business such as its name, category, address, contact details, and more.
How to create a Facebook content marketing strategy
Creating a successful content marketing strategy on Facebook can be a daunting task. With millions of users active on the platform every day, knowing how to best reach your target audience and deliver meaningful content is critical. To ensure that you are maximizing the potential of your efforts and making the most of your investment in this medium, it is important to have a comprehensive plan in place.
Why Facebook shouldn't be your #1 content marketing channel
When it comes to content marketing, there is no denying that Facebook can be an effective platform. With its massive user base and high engagement rates, it's easy to understand why many businesses are turning to this social media giant for their content marketing needs. However, relying solely on Facebook as your primary content marketing channel is not a good idea. There are several reasons why Facebook shouldn't be the only platform used in your content strategy.
First, while Facebook offers an excellent opportunity to reach a large audience with minimal effort and cost, it has become increasingly difficult for organic posts to get seen by users due to algorithm changes. Additionally, most of the content posted on Facebook doesn't last long; meaning if you want sustained visibility of your message or product you need to keep posting frequently – something that can become expensive over time.
1. Set goals for your Facebook content marketing
Having a successful Facebook content marketing strategy is essential to achieving success on the platform. Without goals, it can be difficult to measure your campaign's effectiveness and achieve desired results. To maximize the potential of your Facebook content marketing, you should set clear, achievable goals before implementing any strategies.
When setting goals for your Facebook content marketing, consider both long-term and short-term objectives. Your long-term goal could be anything from increasing brand awareness to driving sales for a specific product or service. Short-term objectives can include boosting engagement with certain posts, growing your follower base, or creating more video content. Once you have established what you're hoping to achieve through your campaigns, you can create an action plan that outlines how you will reach those objectives in an efficient and timely manner.
2. Define your Facebook marketing audience
Facebook is one of the most powerful and popular social media platforms available today. For business owners looking to reach their target audience, creating a Facebook marketing strategy should be a top priority. Defining your audience accurately is essential for successful Facebook content marketing.
The first step in creating an effective Facebook content marketing strategy is determining who you are targeting. Consider who would be most interested in your product or service and how best to reach them. Ask yourself questions like what age range do they fall into? What gender? What interests them? Knowing the answers to these questions will help you choose the type of posts, images, and videos that will engage your specific target audience on Facebook. Additionally, look at demographic data from other sources such as Google Analytics or surveys to get a better understanding of potential customers' preferences before crafting your content strategy.
3. Decide what you'll post and how often
In the ever-changing world of social media, having a content marketing strategy for Facebook is essential. A strategy helps businesses create effective posts that are consistent, and engaging, and will draw in potential customers. Decide what you'll post and how often to maximize your reach on this powerful platform.
Start by understanding the different types of content that can be posted on Facebook. This could include videos, images, polls, or events – all great ways to connect with followers. Then decide how often you'll post – daily. Weekly? Or something else entirely? Keeping an updated schedule will ensure there's always fresh content on your page as well as keep followers engaged. Additionally, it's important to measure how successful each post is compared to previous ones so changes can be made if necessary.
4. Create and follow brand style guidelines
Having a Facebook content marketing strategy is essential for businesses to reach and engage with their target audience. An effective content strategy requires consistency in the brand message, visuals, and voice across all content platforms. To maintain consistency, marketers should create and follow brand style guidelines.
A brand style guide outlines how the company wants its branding elements to be used throughout all of its communication channels. This includes font types, colors, logos, image sizes, and other visual elements. It also covers topics such as writing tone and language usage that should be used in all written materials associated with the business. Having these clear guidelines ensures that all marketing pieces are consistent and helps streamline the creative process by providing specific instructions on how to craft content that adheres to the company's standards and represents its mission appropriately.
5. Create a social media calendar
Creating a social media calendar is an important part of any content marketing strategy. Not only does it help organize and plan content to be posted, but it also ensures that your posts are shared regularly and strategically. It's essential for businesses looking to maximize their presence on social media platforms like Facebook.
When creating a social media calendar for your content marketing strategy, there are several steps you should take. First, identify the goals of your campaign and create a list of topics that align with these goals. Then figure out what type of content will best support each topic; this could include images, videos, or written posts. Additionally, decide when these pieces of content should go live to reach the most people and achieve the desired outcomes.
6. Engage
Engaging customers on social media is a key part of any successful content marketing strategy. With that in mind, understanding how to use Facebook for effective engagement is paramount. There are many ways to engage users on the platform and each one should be tailored to fit the brand's strategy. By following these tips, businesses can develop an effective plan for engaging with their audiences on Facebook.
The first step in creating a Facebook content marketing strategy is developing a clear plan of action. This includes determining which types of posts will best serve the brand's goals and objectives. For instance, if the goal is to increase sales, then promotional posts may be used more often than other types of posts such as news or entertainment updates.
7. Track and analyze results
Creating and executing an effective Facebook content marketing strategy is essential for businesses looking to stay competitive in the digital age. Keeping track of results and analyzing data can be a daunting task, but it's the only way to measure your successes or struggles with the platform.
Facebook Insights provides valuable data that can help track performance; however, this information is only helpful if you take the time to interpret it. Metrics such as page likes, engagements, reach, and followers provide insights into how well a business's content is resonating with its targeted audience. It's important to pay attention to which types of posts are successful to develop a more engaging content strategy. Additionally, analyzing competitor activity on Facebook can give marketers an idea of what type of content they should post to differentiate their brand from others in their industry.