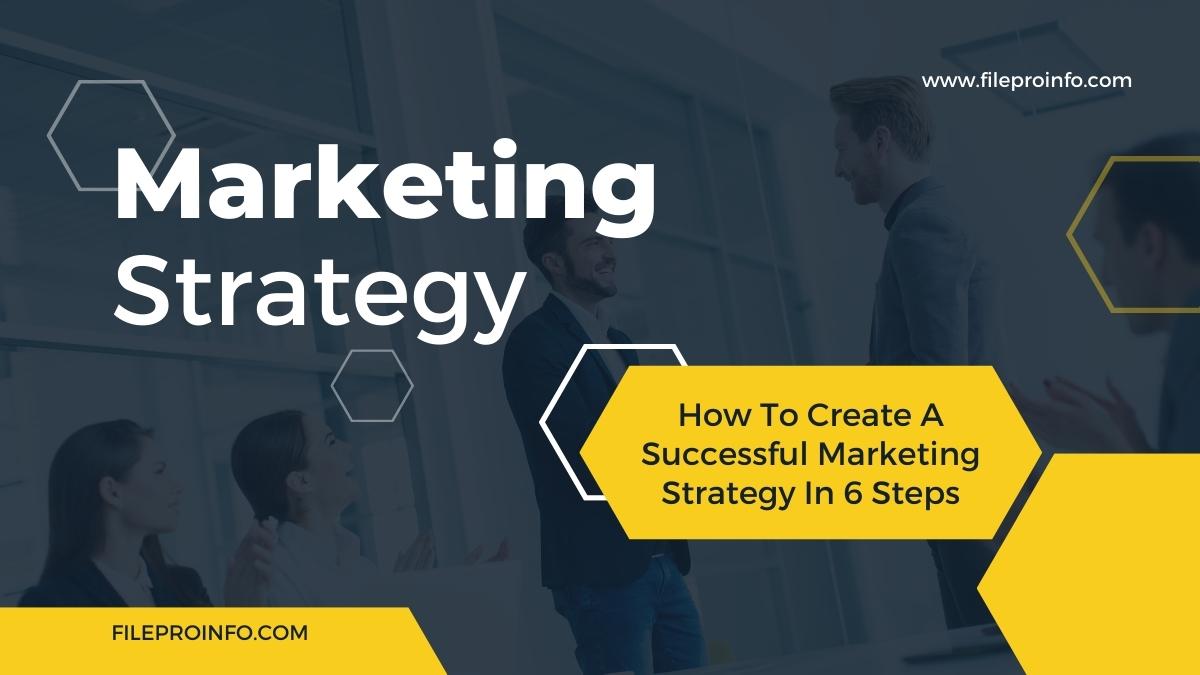 Working smarter, not harder has been the adage of the twenty-first century, and in the realm of marketing, having an effective plan is the greatest way to do this. Many businesses want to jump right into the details of developing a marketing strategy without first laying the foundation. But as the saying goes, it's hard to know where you're going without first comprehending where you've been.
Consider your prior marketing campaigns and where they were successful and unsuccessful. Never forget that the approach you're using right now might not be the best one; there may be potential in tactics you haven't tried yet.
So where should we begin? For newcomers to the industry, it could appear to be a difficult task, but it is a fairly rational procedure. What should the first step in your marketing strategy be?
The industry, however, lacks a conclusive answer. You might, however, copy the strategies used by more seasoned marketers. The two main variables affecting a marketing plan are external variables that your business must consider and internal variables that you can control.
You can build a marketing strategy that will work well by controlling the variables you can control and making adjustments for the ones you can't. The six essential steps to developing an effective marketing plan will be covered in this article. To learn everything there is to know about them, read on.
Set Up A Marketing Plan
A marketing plan is a written document that outlines your marketing strategy for a specific period. It includes your objectives, target market, and strategies for reaching your target market. A successful marketing plan will help you achieve your business goals and improve your bottom line.
Here are a few tips to help you create a successful marketing plan:
Define your goals. What do you want to achieve with your marketing efforts? Be specific and measurable.
Know your target market. Who are you trying to reach with your marketing? What are their needs and wants?
Research your competition. Who are they targeting? What are they doing that works (or doesn't work)?
Choose the right mix of tactics.
Segmentation Of Your Customers
To create a successful marketing strategy, businesses need to understand who their target customers are and what they are looking for. Segmenting your customers can help you to create a more targeted and effective marketing campaign that will reach the right people and convert them into paying customers.
There are several ways to segment your customers, but the most important thing is to make sure that your segments are mutually exclusive and that each segment contains enough potential customers to make them worth targeting. Once you have your segments sorted, you can start creating tailored marketing messages that speak directly to the needs and wants of each group.
By segmenting your customers, you can ensure that your marketing budget is spent in the most efficient way possible and that your campaigns are achieving maximum ROI.
Target Your Desired Customers
A successful marketing strategy targets your desired customers. By understanding who your target customer is, you can better tailor your marketing efforts to reach them. There are a few key things to keep in mind when targeting your desired customers.
First, consider what needs or wants your product or service meets. Then, think about who is most likely to have those needs or wants. You can further refine your target customer by considering factors such as age, gender, income level, and location.
Once you have a good understanding of who your target customer is, you can begin developing a marketing strategy that will reach them. This may include creating a targeted advertising campaign, developing a social media presence, or creating content that appeals to your target audience.
By taking the time to target your desired customers, you can create a successful marketing strategy that will help you reach your business goals.
Do a Strengths, Weaknesses, Opportunities, & Threats Analysis
A strengths, weaknesses, opportunities, and threats (SWOT) analysis is a strategic marketing tool that businesses use to identify internal and external factors that could affect their success.
By examining all four quadrants of the SWOT matrix, businesses can develop a well-rounded understanding of their current situation and what they need to do to improve their chances of success.
While there is no surefire formula for marketing success, incorporating a SWOT analysis into your marketing strategy can give you a significant advantage over your competition.
Set Out Promotional Strategies
When it comes to promoting your business, there is no one-size-fits-all approach. The most successful businesses tailor their promotional strategies to fit their unique products, services, and goals. However, there are some common elements that all successful marketing strategies share.
To start with, successful marketing strategies are built on a strong foundation of market research. Knowing who your target market is and what they want is essential to creating a promotional strategy that will resonate with them.
Once you have a good understanding of your target market, you need to develop a clear and concise message that speaks to them. Your message should be differentiated from your competitors and should communicate the benefits of your product or service.
Finally, you need to have a plan for getting your message in front of your target audience.
Study Your Competition
If you want your business to be successful, you need to study your competition. By understanding what they're doing right, and what they're doing wrong, you can create a marketing strategy that will help you stay ahead of the game.
Here are a few things to keep in mind when studying your competition:
Figure out who their target audience is, and why they're appealing to them.
Take a look at their pricing structure, and see how it compares to yours.
See what kind of promotions and discounts they offer, and how often they run them.
Pay attention to their social media presence – are they active? Do they have a lot of followers? What kind of content do they post?
Check out their website – is it user-friendly? Is it easy to find information?
Final Thoughts
Without a plan, investing in marketing tactics is a waste. Without a clear road map and a way to get there, your business might never experience the success it deserves. One cannot exaggerate how crucial a marketing plan is. If you don't have any time, you shouldn't spend it. Use it now if you have one and haven't yet. If your current strategy isn't working, change it. With the help of an effective marketing plan, you may rise above the competition and achieve success.