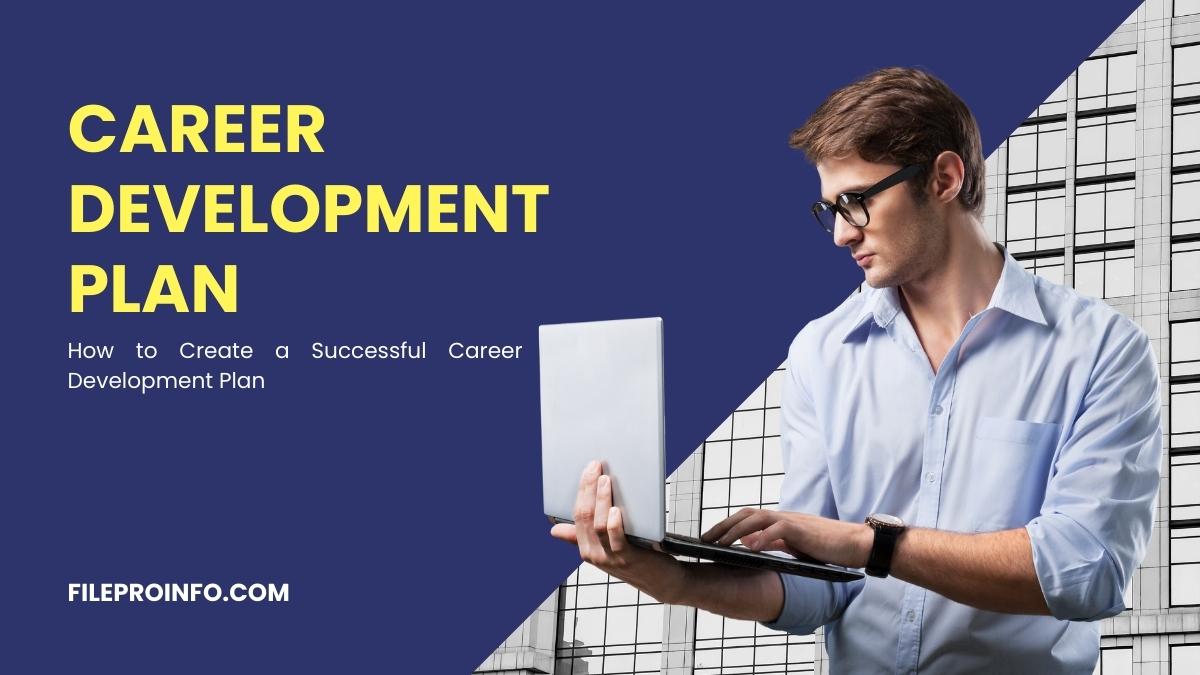 There is no one-size-fits-all approach to creating a successful career development plan; every individual's aspirations and goals are unique. However, it is possible to create a tailored plan that can help you achieve your professional objectives. Having an effective career development plan will provide you with clarity, direction, and focus when considering your options, whether it be advancing in your current role or embarking upon an entirely new career path.
1. Set specific, measurable, and attainable goals
A career development plan can help you reach your professional goals and achieve success in your chosen field. Setting specific, measurable, and attainable goals is an important part of the process. Defining what you want to accomplish allows you to create a roadmap for success by breaking down your big-picture ambitions into achievable steps.
When creating goals, it helps to use the SMART method – that is, make sure they are Specific, Measurable, Attainable, Relevant, and Time-based. By setting specific targets such as 'Increase sales revenue by 25%' or 'Develop three new marketing strategies' rather than more general aims like 'Maximise sales' or 'Improve marketing plan' it becomes easier to measure progress and success.
2. Assess your current skills and strengths
Assessing your skills and strengths is essential to create a successful career development plan. It's important to understand your current abilities so that you can accurately identify the areas where you need to improve or acquire new knowledge. Evaluating your existing skills will help you make more informed decisions about how to reach your goals.
Start by making a list of all the competencies and qualities that make up who you are, such as communication, problem-solving, and organizational skills. Ask yourself which of these skills is most valuable for pursuing your desired career path. It's also beneficial to seek feedback from people who know you well, such as colleagues or mentors, on what qualities they believe characterize you best. This outside perspective can be incredibly helpful in understanding areas where improvement is necessary or where new skill acquisition would be beneficial for reaching specific goals in your career development plan.
3. Research and explore different career options
If you're looking to make a career change or just starting in the workforce, it's important to take the time to research your options. With so many choices available, it can be overwhelming and difficult to decide which path is right for you. To make sure you have a successful career development plan, research different career options, and industries that align with your interests and goals.
Start by exploring different job titles and roles within an industry that piques your interest. Look into what daily tasks are included in each role and if they match your skillset. Researching the industry as a whole can help you determine if it's something you would enjoy working in long-term. Additionally, consider areas such as salary range, career growth opportunities, and company culture when making decisions on which industry to pursue or job role to apply for.
4. Network and connect with professionals in your field
Networking with professionals in your field is essential for career development. Developing relationships and connecting with others in the same industry can help you stay up to date on current trends, learn new skills, and build a strong network of contacts. It can also help you gain insight into different job opportunities and create an invaluable support system as you navigate your career path.
When it comes to networking, having a mentor is especially beneficial. Mentors have experience in the field that can provide helpful advice on how to advance your career. They can serve as a sounding board for ideas and offer feedback that challenges you to think outside of the box. Additionally, mentors can open doors for increased visibility by introducing you to other professionals or providing access to exclusive events or organizations that may not be available otherwise.
5. Gain practical experience and education
As you look to develop your career, gaining practical experience and education is key. There are a variety of options available to those looking to gain these skills. Internships, volunteer opportunities, and continuing education programs can all help you grow in your chosen field and provide valuable real-world knowledge.
Internships are a great way to gain hands-on experience within the workplace, as well as build connections with potential employers. Many employers offer internships for those just starting in the working world or transitioning into a new career field. They provide an opportunity to learn from experienced professionals while developing your skillset and confidence.
Volunteering is another excellent way of getting involved with the community while learning more about yourself and others along the way.
6. Create an action plan and track your progress
Do you have big career goals but aren't sure how to get there? Don't worry, creating an action plan and tracking your progress is the key to success. A Career Development Plan (CDP) is a step-by-step guide to help you reach your career goals. It outlines the actions that need to be taken for you to reach success. This can include activities such as educational training, professional development courses, and job shadowing experiences.
Creating a CDP is a great way of setting yourself up for success by breaking down the steps needed for your chosen path. Start by outlining your objectives, what skills you plan on developing, and which milestones will indicate progress along the way. Once set up, use tools like journals or online calendars to track where you are at and what needs doing next.
7. Be flexible and adaptable
When it comes to career development, it's important to be flexible and adaptable. Being open to new opportunities is key for any individual looking to make progress in their professional life. Having a plan is great, but being willing to adapt that plan as needed can open up a world of possibilities. It's important to stay aware of changing industry trends and be prepared to take on new challenges whenever they arise. Doing so will help you stay ahead of the curve while ensuring your career continues to move in the right direction.
Flexibility also extends beyond taking on new projects or embracing different roles; it also involves having an open mind when it comes to networking and learning more about other industries or fields of interest. Understanding what else is out there can open up potential pathways for furthering your career development plan.
8. Continuously improve and update your skills
Continuously improving and updating your skills is essential for any successful career, especially in an ever-changing job market. To stay competitive, it's important to stay on top of the latest industry trends and acquire new skills that may benefit you. Developing a career development plan can help you maintain long-term success by enabling you to focus on what areas need improvement and how to achieve them.
Your career development plan should be tailored to your individual needs, goals, and interests. Assess what new skills would help you advance in your current job or transition into another field if needed. Research various training programs or classes that could give you the knowledge necessary for certain roles or responsibility levels. Stay informed with industry news so that you understand the kind of skill sets employers are looking for in today's job market.
9. Take calculated risks
Taking calculated risks is an essential step in any successful career development plan. It can be difficult to make a move and try something new, but the potential rewards far outweigh the risks. Taking chances in your career can open up doors that may otherwise remain closed and provide you with a greater sense of job satisfaction as well as opportunities for advancement.
By taking calculated risks, you are showing initiative and demonstrating that you are willing to work hard for your goals. When making decisions about your career, it's important to remember that not all risks will pay off – but those which do may have tremendous value. Consider the possible outcomes before making a decision and weigh them carefully against the risks involved. Doing so will help ensure a successful outcome while minimizing potential losses or negative repercussions from any mistakes.
10. Review and evaluate your progress regularly
When it comes to career development, setting goals and creating a plan of action are essential steps to ensure your success. Creating a career development plan can help you stay on track by providing focus and direction for your professional journey. However, it is just as important to review and evaluate your progress regularly to ensure that you remain motivated and productive on the path toward achieving your goals.
Regularly evaluating your progress allows you to make adjustments as needed so that you can stay on track with your plan. It also provides an opportunity for self-reflection, helping build insight into areas where improvements or changes may be necessary.