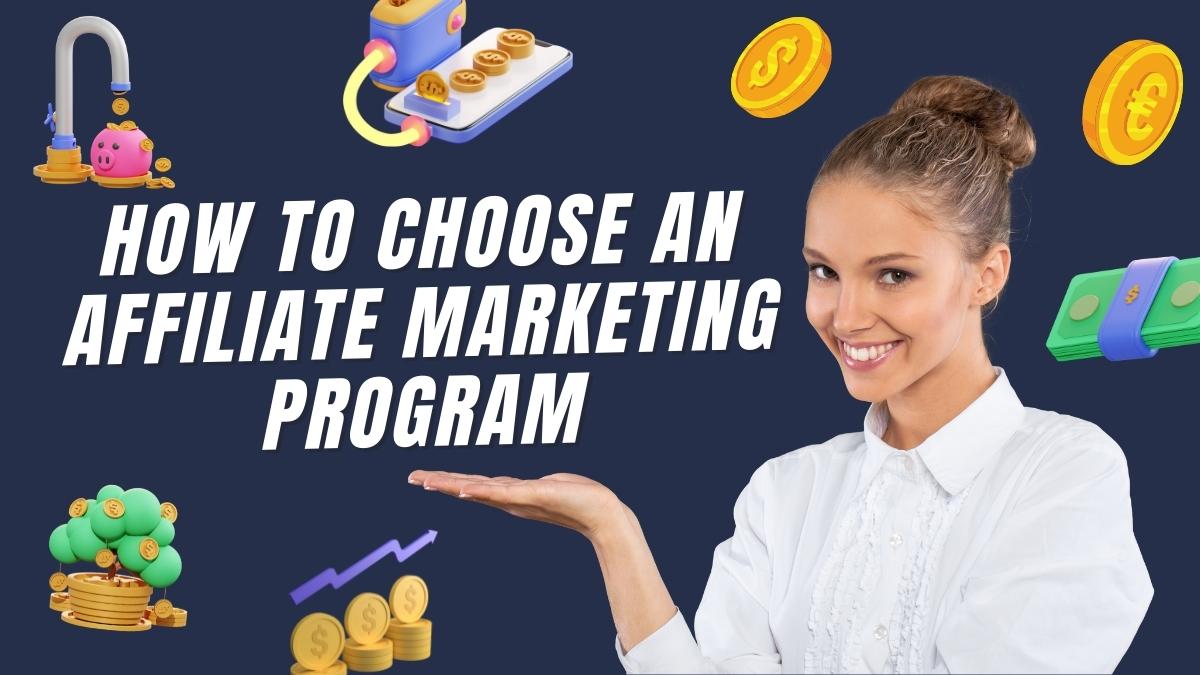 Most brands use affiliate marketing to promote their products online and generate leads. An affiliate partner is someone who advertises products using links. They're the go-between customers and product companies. As a blogger, affiliate marketing can bring you extra money.
Setting up a blog and optimizing it for affiliate marketing isn't overly challenging, as long as you master the art of doing it to perfection. Aside from blogs, you can also use podcasts, social media platforms, email marketing, and YouTube channels. To make excellent commissions, you should choose a reliable affiliate marketing program. The right one can enable you to make money quickly and faster with guaranteed payouts. Here are helpful tips you'd want to consider:
1. Read Reviews From Reliable Affiliate Programs
It's improbable that you're the first subscriber to a specific affiliate program. Chances are high that other bloggers have used it before. And as is customary in online spaces, they may leave feedback on their experience with the program.
Aside from user reviews, experts can also analyze different affiliate programs and compile comprehensive reviews to help people who want to register. For example, you can click here for an in-depth review of the Multiple Income Funnel affiliate program.
Doing so lets you know how much a particular program costs, whether it's legit, and if you'll be able to make money. Reviews build your confidence in deciding to enroll in a given program while also sensitizing you on typical loopholes to avoid.
2. Get Guidance From A Coach
Piecing all affiliate marketing dynamics may seem overwhelming if you're just getting started. There's information overload on the internet, and you may be confused about which course of action to take. One excellent idea is to work with a seasoned affiliate marketing coach. Their experience with numerous affiliate marketing programs places them in a perfect position to suggest what will work best for you.
3. Check The Company's Reputation
Working with a well-established affiliate marketing brand can give you an easier time. There's no denying the infiltration of fraudsters in the affiliate marketing industry. You can lose money to such unscrupulous characters if you're not careful.
A company with a good reputation should not have a problem paying you commissions. So, before registering with any program, check its rating and overall online reputation. Keep off programs with numerous negative feedback from verified customers.
4. Choose One That Links You To Products That Fit Your Niche
Different affiliate programs cater to different niches. Some focus on beauty products, others on wealth building, gaming, weight loss supplements, travel, nutrition, home security, sports, or home decor. As an affiliate marketer, choosing a program closely related to your blog's niche will link you to manufacturers and suppliers of appropriate products.
You wouldn't want your nutrition blog to promote video games or your travel vlog to promote
home decor products. Sticking to your niche makes the link insertion very straightforward, and
you'll effortlessly generate leads for the business you're promoting.
5. Ensure The Program Offers Competitive Commission Rates
Earning a reasonable commission is your aim as an affiliate marketer. Thus, search for programs with highly competitive rates. Some have a pay-per-sale for each sale, while others have a pay-per-action. In the pay-per-sale model, the company pays the affiliate a percentage of every profit they earn after every sale is complete.
On the other hand, for the pay-per-action, you're paid a commission when the reader performs a predefined action on the client's website—for example, visiting the site, signing up for a demo, downloading a guide, or filling out a form.
Some programs also offer commissions to affiliates every time a user renews subscriptions. Thus, check how much commission you can earn from a company when you market their product.
6. Look For A Program With Good Support
Before you pick a given affiliate program, consider the level of customer support they offer. It's not uncommon to run into systematic issues while generating and inserting affiliate links into your content or withdrawing cash. Some affiliate programs may have difficult-to-navigate sites and features, which need elaboration.
Working with a company with good customer support ensures you get help promptly if you encounter such challenges. They can also assist you in settling any disputes that may arise between you and a client.
7. Read Terms And Conditions
It pays to read their terms and conditions before joining a given affiliate program. If you find any restrictions you can't cope with, the best thing is to abandon the program and look for another suitable one. This prevents you from breaking the rules and potentially severing your ties with the company and being denied commission.
Conclusion
Choosing an affiliate marketing program isn't overly complicated, as long as you know the factors to consider. As a rule of thumb, shortlist a few and assess them keenly by reading reviews by experts and previous users. You can also hire a coach to assist you with choosing the best in the market. In the long run, you'll earn reasonable commissions.