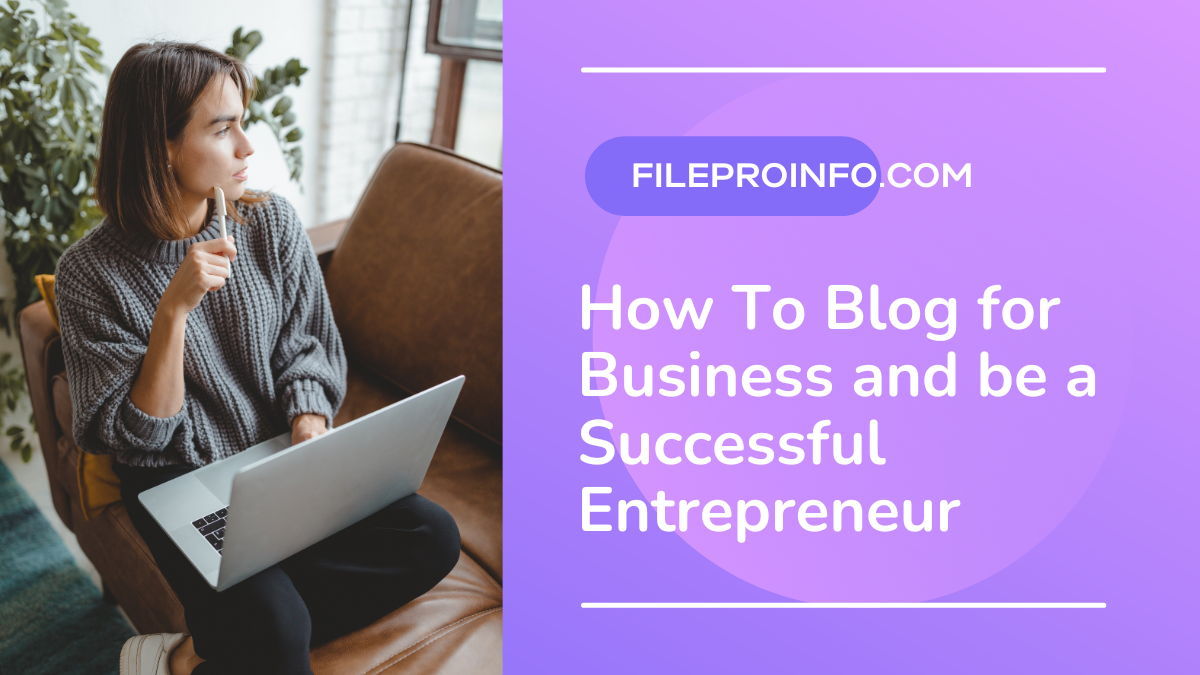 A popular way for companies to connect with consumers, independent contractors, and solopreneurs is through blogs. It's important to understand that starting a blog can lead to pitfalls for which you may not be ready, such as learning how to create engaging content. This article offers advice on what successful bloggers should do.
Introduction to Blogging
A blog is a personal or corporate website that publishes posts in chronological order. A user can create a blog in order to share information, communicate with others, or simply keep a record of their thoughts and experiences.
Blogging has become increasingly popular over the past decade, with over 600 million active blogs as of 2020. This number is only expected to grow as blogging becomes more accessible and convenient.
There are many different reasons why someone might start a blog. For some, it's a way to share their interests and hobbies with the world. For others, it's a platform to share their opinions on current events or discuss sensitive topics anonymously. Some people use their blog as a creative outlet, while others use it as a journal or diary.
Blogs provide a unique, targeted resource for your marketing strategies.
Blogs provide a unique, targeted resource for your marketing strategies. By using blogs, you can connect with customers and followers in a way that traditional marketing channels cannot match. Blogs also offer an affordable way to reach a large audience with your marketing message.
When used effectively, blogs can be a powerful asset in your marketing arsenal. However, it is important to remember that not all blogs are created equal. Before you commit to using blogs as part of your marketing strategy, do your research to ensure that you are choosing the right platform for your needs.
The Benefits of Blogging
There are many benefits of blogging. By sharing your thoughts, feelings, and experiences online, you can connect with others who might be going through similar things. Blogging can also help you to work through your own problems and come up with solutions. Additionally, it can be a fun and creative outlet for self-expression.
Blogging can also have some positive impacts on your mental health. For instance, it can help to reduce stress and anxiety, boost your mood, and improve your sleep quality. Additionally, by providing a platform for you to share your story, blogging can help you to feel more connected and supported by others.
How To Blog For Successful Businesses
If you're a business owner, you know that having a successful blog can bring in new customers and help you build your brand. But what's the best way to blog for success?
Here are some tips on how to blog for successful businesses:
First, make sure you have a clear focus for your blog. What is your niche? What kind of content will you be creating? Be clear about this from the start so that you can attract the right readership.
Secondly, don't be afraid to be personal. Your readers want to get to know you and your business, so share your story and let them into your world.
Thirdly, be consistent with your blogging. Post regularly and stick to a schedule so that your readers know when they can expect new content from you.
SEO Basics With Your Website And Keywords
SEO is the practice of optimizing a website to rank higher in search engine results. The goal is to drive more traffic to your site and improve your visibility in the online space.
There are a few key things you need to do in order to optimize your site for SEO. First, you need to choose the right keywords. Keywords are the terms or phrases that people are searching for in Google and other search engines. When choosing keywords, you want to select ones that are relevant to your business and have a high search volume.
Second, once you have chosen your keywords, you need to incorporate them into your website. This means using them in your titles, descriptions, and throughout your content. You also want to make sure that your website is mobile-friendly and loads quickly.
Finally, you need to track your progress and results over time.
Conclusion
If you want to be a successful entrepreneur, you need to blog for business. By following the tips in this article, you will be well on your way to blogging for a business like a pro!