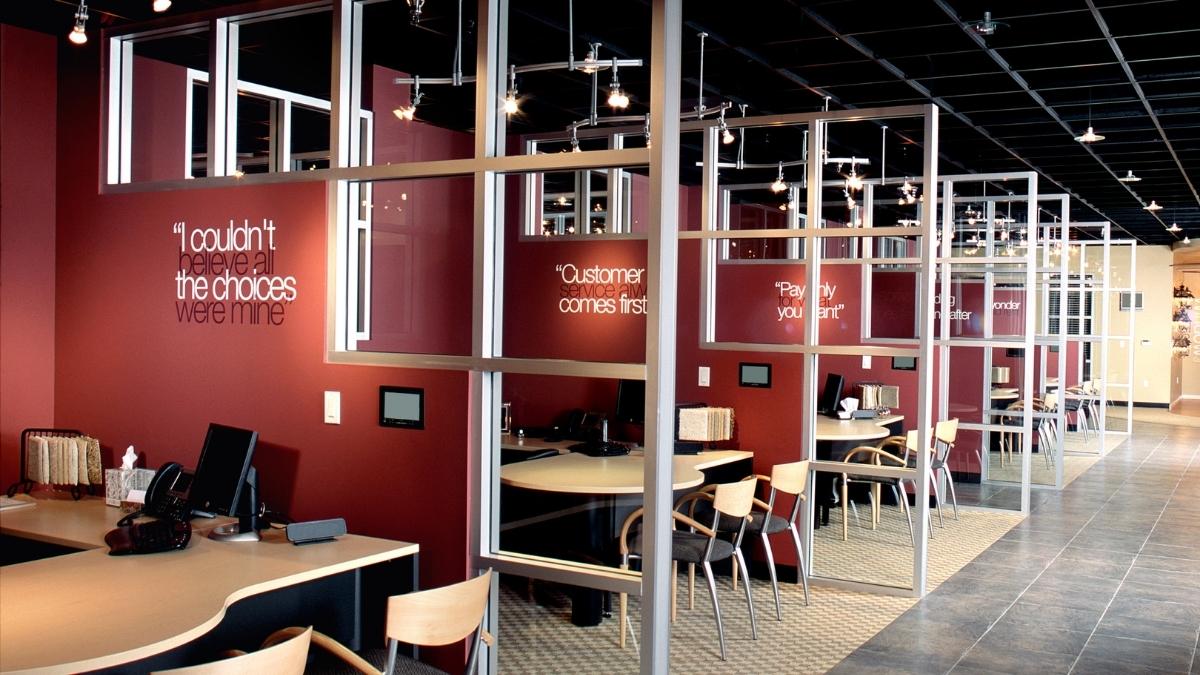 Your office's design is more than just its aesthetic. It is for much more than just visual needs, especially when it comes to your business. There are two areas where it may have an impact on your business, and it unquestionably does so. Both of them will probably persuade you to change something.
Which two areas are these? The first one should go without saying, but allow us to elaborate. Contrarily, the second one will only give you more motivation to think about remodeling your office.
Productivity at Work
As the business's owner, you are accountable for the welfare of your workforce in addition to generating revenue for your company. They are ultimately your most valuable asset and the lifeblood of your company.
Remember that your staff members spend a lot of time at work. Their overall wellness is directly impacted by the way your office is designed. To ensure employee productivity and wellness, as well as ultimately the viability and performance of the company, administrative restructuring, and wellness initiatives should take into account the employees' work environment.
Also, keep in mind that the studies are reliable. A 2014 study by the World Green Building Council (WorldGBC) found resounding evidence that office design significantly affected workers' productivity, health, and happiness.
Furthermore, a 2003 survey by Management Today Magazine revealed that 97% of employee respondents saw their workplace as a reflection of their value to the business. Only 37% of them, regrettably, thought that their offices were created with them in mind, and about 30% even admitted that the state and layout of their workplace made them hesitant to invite clients or coworkers back. What a tragedy, right?
It doesn't have to, though. As the business's owner, be sure that every detail has been carefully considered. The principal ones to consider are listed below:
Lighting and Ventilation
Indoor Air Quality
Noise Control
Furniture (consider ergonomic)
Storage (must be adequate)
Color and Art
Employee Engagement
Regarding the final one, keep in mind that if your business model also calls for greater employee collaboration, your office design should similarly reflect a collaborative space that encourages collaboration.
Read New Office: Essential Supplies You'll Need.
Customer perception
We are all aware of how difficult it is to draw in quality customers. You must maintain consistency throughout the tedious process.
You build up a good rapport with them, and it starts in the sales funnel. Especially in light of the current circumstance, you get the chance to speak with them, if only virtually. You already know what comes after all of this—a face-to-face meeting with them.
Consider that your client will be visiting you at work today. You take a look around and consider what our company's office design says about us. Hopefully, a positive response will be given to that query. If not, you should think about redesigning your workspace.
Undoubtedly, the environment has a significant influence on anyone making a purchase. Keep in mind that visuals affect our emotions and that our emotions affect the decisions we make about what to buy. Your office's design is important for a reason that shouldn't be overlooked.
You might be wondering right now what you can do to make a good impression on your clients. If so, take into account the following:
In the appropriate places, highlight the accomplishments and certifications of your business.
Put a focus on the history, expertise, and, of course, reputation of your company.
Install recognizable signs that welcome customers.
Display aesthetically pleasing work arrangements, such as collaborative spaces and hybrid arrangements (depending on the need).
Your client meeting will be more beneficial if it takes place in a stylish office with cozy furnishings. More importantly, it will promote positive meeting experiences, and we all know that positive meeting experiences affect buying decisions!
So how do you get started?
The Great Plan
Analyze your current office space as a starting point. Then, depending on your needs as a company, you can consult a professional who is knowledgeable about the ideal design or layout to present. It can be frightening to even consider redesigning an office, but never let that stop you. By taking into account an office design that will meet the needs of both your employees and your clients, you will undoubtedly take your business to the next level.
Learn more from business and read 4 Elements that Will Create a Professional Ambiance in Your Office.