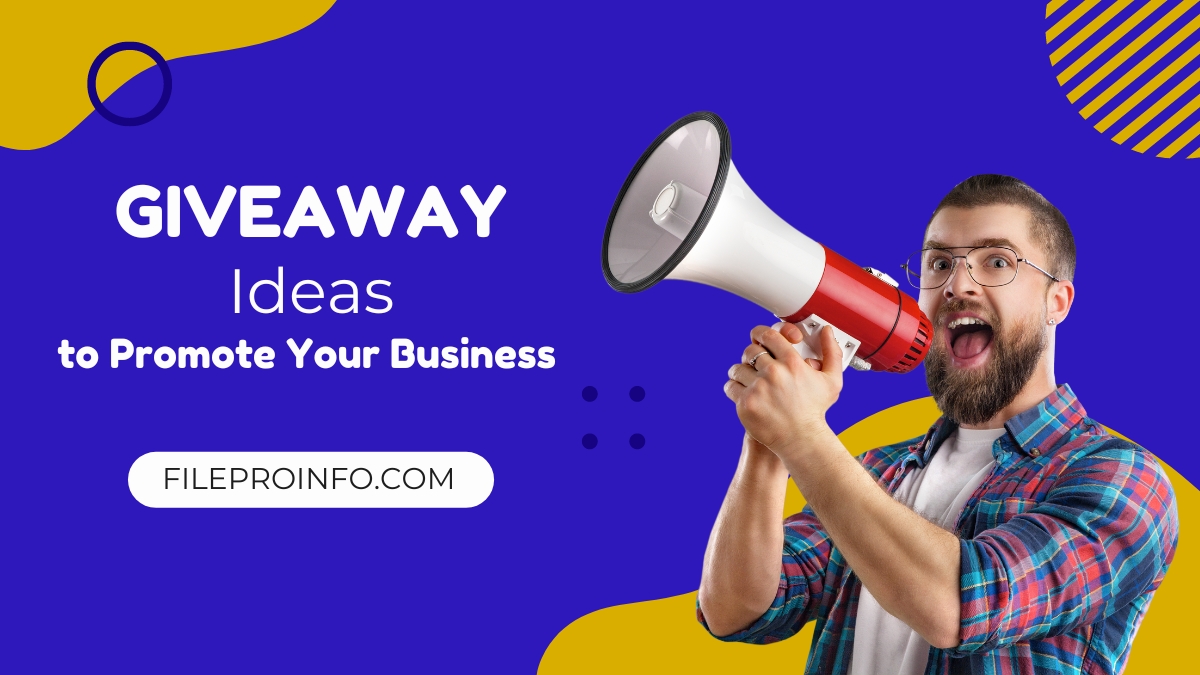 Giveaways are an effective way to promote your business and draw in new customers. Whether you're launching a new product, increasing brand awareness, or boosting engagement with existing customers, giveaways can help you reach your goals. In this article, we'll explore some of the best giveaway ideas for businesses of all sizes and industries. We'll also provide helpful tips on how to use giveaways to boost customer loyalty and generate sales.
1. Win a Free Product or Service: Enter Our Giveaway Contest Today!
If you're looking for a new and exciting way to promote your business, look no further than hosting a giveaway contest. Giveaways are a fantastic way to increase exposure for your brand, attract new customers and reward loyal ones. And the best part? You can host a giveaway on any budget!
To get started, all you need is an attractive prize that will appeal to your target audience. It could be anything from a free product or service to an experience like a spa day or concert tickets. Then, set up entry rules such as subscribing to your newsletter or following you on social media platforms like Instagram and Facebook.
By having people subscribe to your newsletter or follow you on social media in order to enter the contest, you'll not only gain new subscribers and followers but also build solid connections with potential customers who are genuinely interested in what you have to offer. So why wait?
2. Share Your Success Story and Win: Celebrating Our Customers!
Are you a satisfied customer of our product or service? We want to hear from you! Share your success story and win exciting prizes as we celebrate the accomplishments of our valued customers. This giveaway idea is a great way to promote our business while acknowledging the hard work and dedication of those who have used our offering to achieve their goals.
By sharing your success story, you not only get a chance to win awesome rewards but also inspire others who are looking for motivation and inspiration. Your story can help them understand how our product or service can change their lives for the better. It's a powerful way to connect with potential customers, showcase the benefits of what we offer and increase brand awareness.
We believe that every customer has a unique journey that deserves recognition. Whether it's overcoming personal or professional challenges, achieving financial stability, losing weight, or any other milestone – we want to hear all about it!
3. Spread the Word and Win Big: Refer a Friend Campaign!
Are you looking for a fun and exciting way to promote your business? Look no further than the "Spread the Word and Win Big: Refer a Friend Campaign!" This campaign is an excellent giveaway idea that encourages your customers to spread the word about your business. Not only will it help increase brand awareness, but it will also give you an opportunity to reward loyal customers.
Here's how it works: encourage your current customers to refer their friends and family members to your business. For each referral, both the current customer and the new customer will be entered into a drawing for a prize. The more referrals they make, the more chances they have of winning! You can choose any prize that fits within your budget – from gift cards or free products/services to exclusive experiences or vacations.
By implementing this campaign, you'll be able to tap into the power of word-of-mouth marketing while also rewarding loyal customers.
4. Caption This: Enter Our Photo Caption Contest for a Chance to Win!
Are you ready to put your creativity and humor to the test? We are excited to announce our newest giveaway idea to promote your business – a photo caption contest! Share a funny or interesting photo related to your business on social media or through email marketing, and ask readers to come up with their best captions for the chance to win.
Not only is this contest a fun way to engage with your audience, but it also allows you to showcase your brand's personality and sense of humor. Whether you choose a behind-the-scenes shot from your office or clever product placement, make sure the photo aligns with your brand's values and message.
The prize can be anything from a discount code for products or services, branded merchandise, or even recognition on social media. Encourage participants to share their entries on their own social media platforms, which will increase exposure for both the contest and your business.
5. Get Creative and Win: Design Our Next Logo or Slogan!
Are you a creative thinker with a knack for design or catchy slogans? Then we want you to put your skills to the test and help us come up with our next logo or slogan! We're on the hunt for something fresh and eye-catching that truly represents our business. And who better to turn to than our loyal customers?
So, here's where you come in: submit your best logo or slogan designs by [deadline date]. We'll review all submissions and choose one lucky winner who will receive [prize details]. But even if you don't win the grand prize, we'll still feature all of our favorite submissions on our website and social media pages, giving you plenty of exposure.
Not only is this giveaway a fun way to engage with our customers, it's also a great marketing strategy.
6. Take Our Quiz and Win: Test Your Knowledge and Win a Prize!
Are you ready to put your knowledge to the test and potentially win a prize? Our giveaway idea to promote your business involves taking our quiz related to your industry. Answer questions that will challenge your understanding of the ins and outs of the industry, while also learning new information along the way.
Not only will taking this quiz be a fun challenge for you, but it's also an opportunity to win a prize! We are excited to offer a special reward for those who ace our quiz – so be sure to give it your all. This initiative is not only aimed at rewarding customers for their loyalty, but also at educating them about what we do as a business.
So go ahead and take our quiz – you never know what you might discover or how much you could win! It's time to put on your thinking cap and show us what you've got.
7. Tag a Friend and Win: Spread the Love and Win a Prize!
Looking for a fun and engaging way to promote your business? Look no further than the "Tag a Friend and Win" giveaway! This exciting idea is perfect for businesses of all sizes, whether you're looking to boost brand awareness or increase sales. By encouraging your followers to tag their friends in the comments section of your social media post, you'll be able to spread the love while also offering up an amazing prize.
Here's how it works: simply create a post on your preferred social media platform (such as Facebook, Instagram, or Twitter) announcing the giveaway. Be sure to include eye-catching graphics and clear instructions for how to enter. Then, ask your followers to tag one (or more!) of their friends in the comments section of the post. For every friend they tag, they'll receive an additional entry into the contest.
Remember to include clear instructions on how to enter, when the giveaway ends, and what the prize is. Good luck with your promotion!