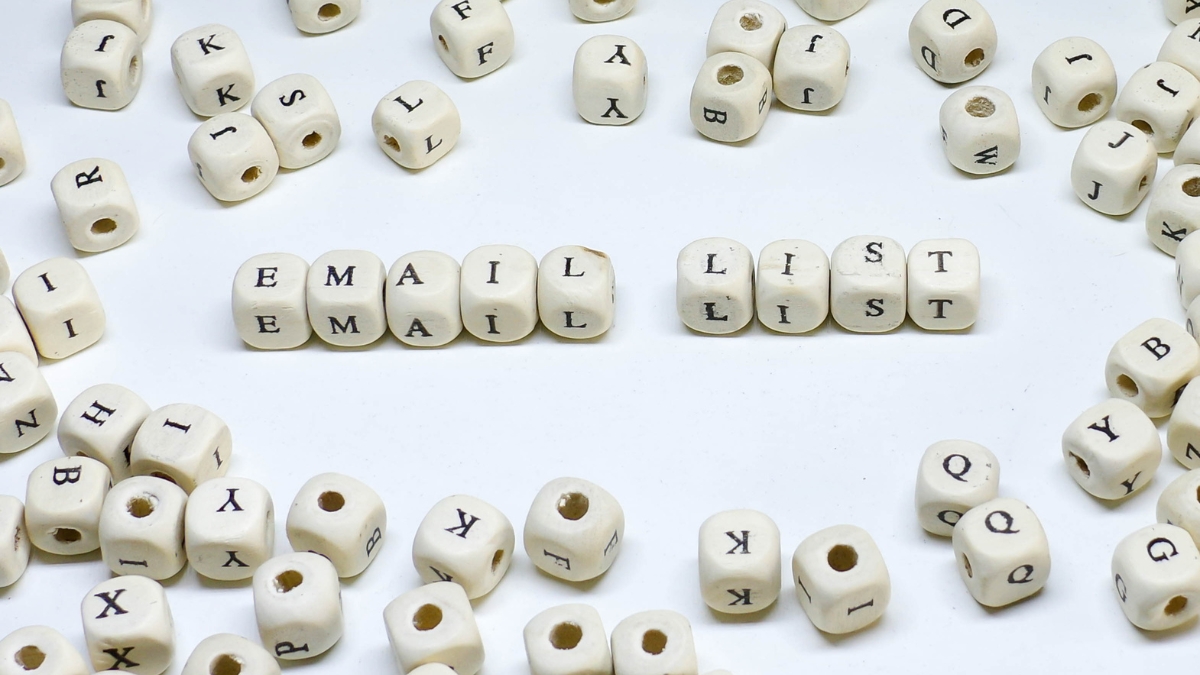 Having a large email list is one of the best ways to engage with existing and potential customers. Facebook can be an incredibly powerful tool for growing your email list quickly and effectively. With the number of users on Facebook, it is no surprise that many businesses are using it as a source to grow their email list. In this article, we will provide 8 different tips on how to use Facebook as an effective tool to grow your email list.
3 Ways to Grow Your Email List on Facebook Without Spending Money
Facebook provides several ways to generate email subscriptions to power your email marketing, from page features to organic posts. Let's examine the best options for attracting new signups naturally.
1. Set Up a Sign-Up Action Button on Your Facebook Page
Are you a business owner looking for an easy, cost-effective way to grow your email list without spending money? One of the best strategies is to set up a sign-up action button on your Facebook page. This button allows visitors to quickly and easily add their information to your mailing list with just a few clicks.
By setting up this sign-up action button, you'll be able to capture more leads and grow your email list in no time. Plus, it's completely free! You can customize the form fields that appear with the button by adding or removing different pieces of information that you'd like collected from followers. This will help make sure that you're getting all the info that you need from each person who signs up for your mailing list.
2. Use Facebook Info and About Section Links to Drive Traffic to Your Newsletter Opt-In Landing Page
If you're a small business owner looking to grow your email list, Facebook is an ideal platform for you. With over 2 billion active users across the globe, it offers a huge opportunity for businesses of all sizes to reach potential leads and customers. But how can you leverage this platform without spending money? The answer lies in using the Info and About section links of your Facebook page to drive traffic to your newsletter opt-in landing page.
Having an optimized 'About' section is essential; the more information you offer about yourself or your company on this page, the better. Within this section, be sure to link out to a dedicated landing page where people can opt-in for updates from you via email or text messages. It's also important that any images posted on your timeline include relevant links in their descriptions which direct users back to the same landing page.
3. Offer a Signup Incentive
Want to grow your email list on Facebook, but don't have the budget to spend money? Offering an incentive for signing up is a great way to encourage more people to join and help your business thrive. An enticing offer can be the difference between someone clicking away from your page or converting into a customer.
The key is creating an offer that appeals to potential customers and is relevant to what you're selling. Consider offering discounts, free samples, exclusive content, or special access as incentives for signing up. This will not only provide value for new subscribers but also show them why they should choose your business over others. Once you create the perfect incentive for signups, share it across all of your social media platforms so everyone knows about it!
5 Ways to Grow Your Email List on Instagram Using Paid Tactics
Facebook also provides a variety of paid strategies for generating email signups, from sponsored posts to advertising campaigns. Let's examine some of the best-paid choices.
4. Promote Your Sign Up Action Button
Are you looking for ways to grow your email list on Instagram? Paid tactics can be a great way to promote your sign-up action button and increase conversions. With the right paid strategies, you can create an effective campaign that will capture the attention of your target audience and help you build a strong connection with them.
The first step is to identify who your target audience is and determine where they are spending their time online. Once that's been established, it's important to develop compelling content that speaks directly to this group. This could include creating ads that promote special offers or discounts, as well as utilizing influencers who have an existing relationship with this demographic. Additionally, consider using stories or poll features on Instagram so users can interact with your brand in real time.
5. Boost High-Performing Organic Posts
Organic posts are a great way to get your messages out and grow your email list on Instagram. However, with the growing popularity of this platform, it can be hard to stand out in the crowd and reach more people. To make sure your organic posts have maximum impact, it's important to use paid tactics that can help boost their performance.
Paid tactics like sponsored ads allow you to target specific audiences and ensure they see your content. By setting up ads that link back to a landing page designed for email sign-ups, you can increase the number of people who join your mailing list from organic posts alone. You'll also want to focus on optimizing relevant hashtags and using influencer marketing campaigns as these will help widen your reach even further.
6. Run Traffic Ads
Attracting new subscribers to an email list can be a challenge for businesses on Instagram, especially if they're looking to grow quickly. Paid tactics such as running traffic ads are a great way to get the attention of potential customers and encourage them to join the mailing list. Traffic ads are targeted campaigns created to attract more visitors and generate leads.
Using targeted traffic ads, businesses can reach their target audience with precise messages that get their attention. The goal is to entice viewers with engaging content that offers something of value or has relevance to their lives for them to click through and sign up for the email list. Businesses must complement these paid tactics with organic strategies such as content sharing and influencer marketing for these campaigns to have maximum impact.
7. Run Engagement Ads
Engaging with your audience on social media has become a must-do for any business. But what if you want to grow your email list in addition to simply engaging with users? Paid tactics can be extremely effective in this regard, and Instagram is an ideal platform to do just that.
Run engagement ads on Instagram using the app's latest advertising feature, which allows businesses to create ads designed specifically for growing their email lists. These tailored ads are easy to set up and highly targeted so you reach only those who may be interested in subscribing. You can also track how successful each ad is so you know where best to invest your resources going forward. Use these paid tactics as part of a comprehensive strategy along with organic posts and other methods such as blogging or content marketing, and watch as your email list continues to expand quickly.
8. Run Native Lead Form Ads
Instagram provides businesses of all sizes with a unique opportunity to grow their email list and reach potential customers. One way to do this is through native lead form ads, which allow users to fill out an opt-in form directly on Instagram, without ever leaving the platform. Companies that use these targeted ads can quickly and easily build their email list to engage with their target audience more.
Native lead form ads are effective because they make it easy for users to subscribe right away using both text fields and drop-down menus. Users can also opt-in directly from the ad itself, resulting in higher conversion rates than other paid tactics like link clicks or impressions. Additionally, companies can customize the look and feel of the opt-in form according to their brand's aesthetic.
Conclusion
You have many alternatives for generating email signups from your Facebook page, regardless of whether an engagement- or link-based strategy works better for your target demographic. Utilize the suggestions above in your Facebook strategy to make the most of the paid and organic options available.