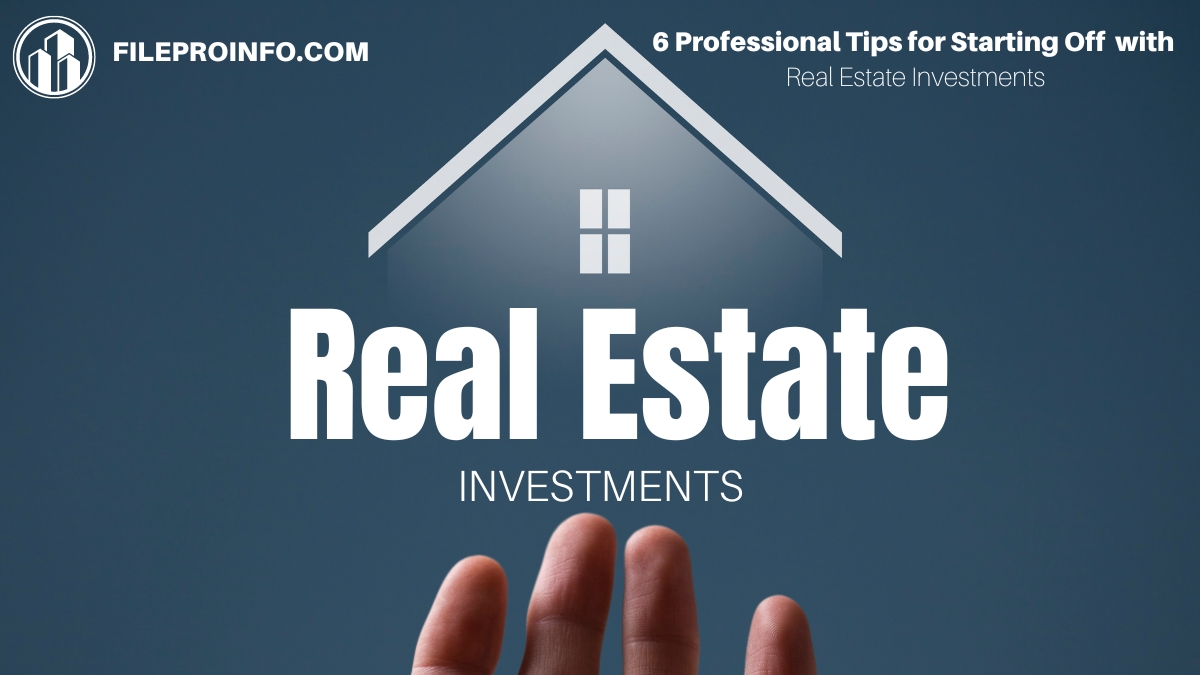 There are many amazing opportunities for people looking to get into real estate investing in 2022. However, many people feel intimidated by investing in real estate properties and have absolutely no idea where to start. Thankfully, the process is not as complex as you might imagine. To help you start this incredible journey, here are six professional tips for starting off with real estate investments:
1. Study Up on Local Real Estate Laws
Never make complex or expensive investments in real estate until you are certain that it is legal to do so. The more time you put into understanding laws associated with real estate investment and renting, the easier it will be to run your investment operation successfully and legally. Tenants' rights, eviction laws, renovation laws, and zoning laws are all particularly important to educate yourself about. Even small mistakes can end up costing you big time and ruining the profit that you've been working hard to achieve in the first place.
2. Don't Rush Yourself on Obtaining an Investment Loan
Before you actually go to apply for an investment property loan, you'll need to understand what you're looking for in a loan. With the right consultant and financial partner, you can easily pin down what type of loan is perfect for your investment goals. By not rushing through this important step, you'll guarantee that you do not jump into a bad investment, and ruin your hopes of financial comfort early on.
3. Start Off With Low-Risk Investments
Many first-time buyers opt for a property nearby their residence. This is really logical, especially if you intend to manage the property yourself. However, don't confine yourself to your hometown or area. You can benefit from emerging markets and other attractive deals when you are willing to consider investing outside of your immediate location. Wherever you decide to search, become familiar with asking and selling prices, regional demand for particular facilities, and additional criteria like closeness to parks and public transportation. This provides a much lower risk factor for your first-time real estate investment. And will allow you to invest with much more confidence as a result.
4. Get Your Debts Settled Ahead of Time
Take stock of your current financial condition before stretching your budget so you can make a significant expenditure on a quality real estate investment. To be eligible for a lower mortgage interest rate, might you consolidate your debts or raise your credit score. You could also start setting aside money for a greater down payment on the loan that you're looking for. Being creative in getting your debts settled, and your finances in order can help you prepare yourself for the complex financial investments journey ahead of you. Consolidating and eliminating your debts can help you out in many other important financial areas of your life (and your future) as well.
5. Choose the Proper Location to Invest In
Finding a quality location to invest in is crucial to making tons of money via real estate investing. If you find an up-and-coming area and invest in it before everyone begins flocking to the area, you can make a massive ROI. Many investors see this as the "dream situation" that you should always be on the lookout for, after all. Every time you find a property that's value could potentially double or triple over a ten-year period, you'll have struck real estate investment gold.
The best scenario possible is purchasing real estate from a bankrupt seller since you can obtain it for much less than its fair market value. While foreclosure auctions can produce savings, you will frequently look at homes that require extensive repairs to be properly prepared to sell on the marketplace successfully. Instead, search for properties with distressed sellers who haven't yet listed them. The perfect sellers are often divorcing couples or families that are looking to recoup estates that they've inherited. By looking for sellers who only care about making a profit, you can make money quickly. This "hidden market" is a gem that keeps on giving.
Time To Start Your Investment Journey with Confidence
If you follow these six professional tips, you can begin your real estate investment journey with confidence. Being ready to nail your investments, and having the knowledge to do so, are crucial. With the right dedication, effort, and forethought, you'll be making tons of ROI on your real estate lawyer in no time at all.