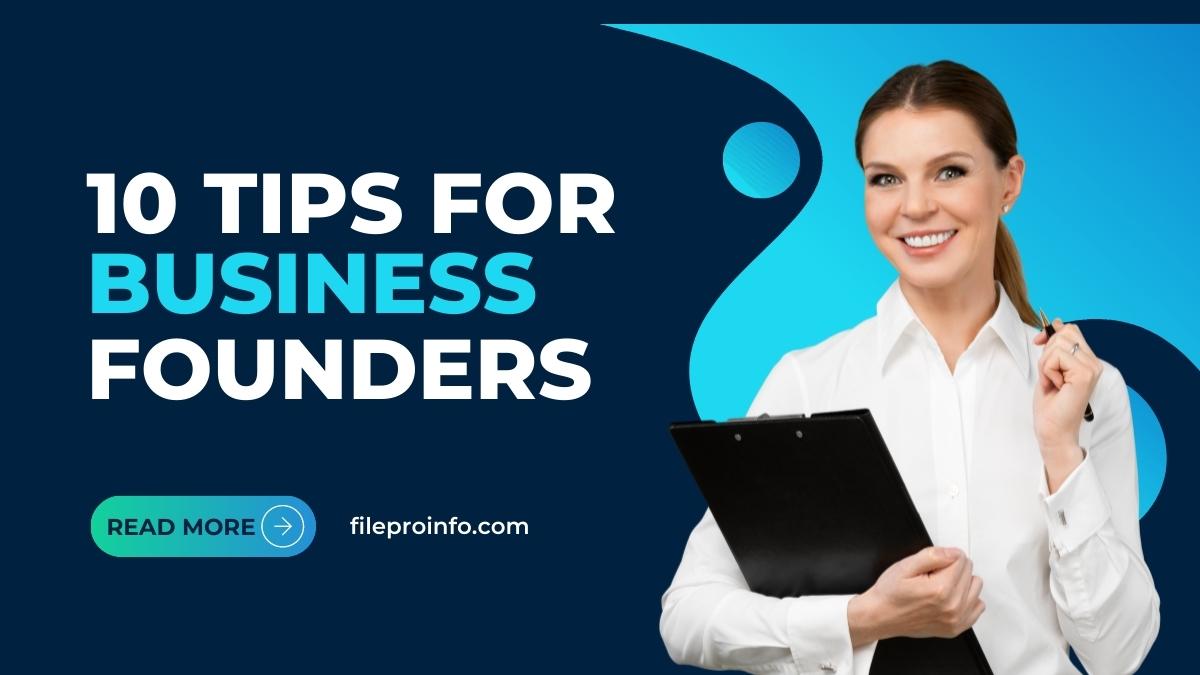 Not every good business idea brings success, and being one's own boss does not only bring increased responsibility, more flexibility, and decision-making power: no, in the end, there are also some financial expenses for the entrepreneur. Only a quarter of business founders makes it from the initial phase into the profit zone.
The goal of every business founder is to make money with the concept developed and to survive in the market. Good planning and all kinds of preliminary considerations are important here. Hasty start-ups are rarely crowned with success. Consistent and permanent reflection on one's own behavior and personal decisions are the be-all and end-all.
First and foremost, company founders should be convinced of their business idea and have the necessary passion. Setting up a business to make a quick buck is the wrong way to go. Based on an initially simple basic idea, your own inner conviction should be the drive to help the start-up succeed. The following tips will help you as an entrepreneur to emerge as a winner in the end.
Tip 1: Prepare yourself for your role as an entrepreneur.
Making big speeches without putting them into practice is not conducive to success. Self-employment is very different from being an employee. As the founder of a company, you hold all the strings in your hand. For example, you are responsible for planning, accounting, appointments, order acquisition, and maintaining contacts. Here, above all, a high degree of self-discipline and organization is required. It is also important to be resistant to stress, as the initial phase of a start-up is particularly marked by it.
Nevertheless, you should make sure that your private life does not suffer too much. Setting up a business is not a sprint, but an endurance run: you should allow yourself rest periods, as you will need your breath for several years to reach success. Likewise, you should not be discouraged by setbacks, according to the motto "fall down, get up, keep going".
Tip 2: Build a network and find mentors
A good network is priceless in many ways. You have to invest in expanding and maintaining your own contacts early on so that you can benefit from your own network in the long term.
It is not uncommon to find your first comrades-in-arms or future clients through networks. For this reason, networking is of great importance for founders as well as for self-employed people.
Mentors are also an essential part of networks. They offer an objective and sometimes a relativizing view of the matter. This can be important, especially in the early days, because one's own euphoria and conviction can be a hindrance to critical self-reflection.
Tip 3: Keep the business idea simple and concept-oriented.
A good idea is half the battle. However, overconfident business founders often make the mistake of complicating their business idea unnecessarily. The initial idea should be quite simple at the beginning. Do not overload your initial concept with superfluous ideas that come to you in addition. With a simple and understandable idea, it is easier to realize your ideas, which means that you will actually lead your business to succeed in the end.
The initial idea should always be seen in the context of your personal skills. Only if you have good knowledge of the industry can you keep up and lead your start-up successfully.
It is also important to differentiate your business idea from the competition and to find your own niche. Especially the latter is not possible without appropriate market knowledge. You should also think about whether you can support your business and the upcoming costs on your own. Refinancing is possible without much effort and after a foreseeable period of time.
Tip 4: Concretise your business idea
Start-ups often fail to implement their business concept. A thorough market analysis paves the way to a successful business start-up. This includes addressing the question of whether there is sufficient demand and whether future revenues will cover costs.
It is also important to keep an eye on the competition: Do other companies offer similar products or services more cheaply? What added value does your own idea offer potential customers? How does the company stand out from the competition?
Not only the definition of the goals and the target group are crucial, but also operational procedures, sales structures, and financial concepts play an essential role in the preparation of the business plan.
Tip 5: Nothing beats a good business plan!
Founding a start-up without a business plan is virtually impossible. It not only serves as a kind of roadmap for your company, but it is also an unbeatable argument when it comes to winning over potential financiers for your project. A detailed plan tells you what your future business plans are, where you want to take your business in the long term and what the financing options would be. Keep the following points in mind when writing your business plan:
Write the plan in a linguistically neutral way.
Focus on realistic statements. Facts are more important than subjective emotions.
Back up your views with evidence and statistics.
You should consider and integrate possible problems and obstacles – but always in connection with concrete proposals for solutions.
Pay attention to comprehensibility. A multitude of technical terms and phrases that are difficult to understand are superfluous.
First impressions count – take your time when designing the layout of your business plan.
Try to avoid repetition and make sure it is easy to read.
Have the plan written by a suitably qualified person
A business plan deals with many different sub-areas. If you are unsure in any area, it is advisable to seek appropriate advice.
Tip 6: Be flexible!
When it comes to implementing your business idea, the best business plan and the most precise preliminary considerations are worth far less than originally thought. The theory is a theory, but the practice is usually more unplanned. Don't let challenges or unexpected events slow you down, but always approach them with an open mind. It is important to maintain your stubbornness and conviction for the project. As long as you are convinced of your idea, you cannot stop other opinions.
Nevertheless, you should listen carefully to what feedback acquaintances or even customers give you. There is always something to improve and often others notice this before you do. Don't be afraid to leave the existing paths and try out new ways of thinking. Adaptable entrepreneurs are usually the ones who end up on the winning track.
Tip 7: The right way to start up capital.
No matter how ambitious your business plans are and where you want to go with the company – without adequate equity capital you will have little success in the long term. To find a start-up, you should plan for around 15% equity capital. In the context of start-up capital, it is also important to give a thorough breakdown of your capital needs. This includes the following items:
Cost of private life insurance
Renting and furnishing an office
Working capital, such as office supplies, machinery, or materials
Marketing costs
(possible) employee costs
Calculating the necessary start-up capital is part of the business plan. Since you have to convince potential lenders and banks with this plan, it is extremely important that these calculations are as detailed as possible. If necessary, also include losses and unplanned expenses. It is possible to obtain outside capital through loans if you have little financial leeway. Please note, however, that each institution that grants loans is subject to different conditions. Above all, you should be careful with interest rates and repayment conditions and choose the option that is best for your business.
Tip 8: Ensure yourself well.
Starting a business without appropriate insurance is hugely reckless and can determine its survival. A major obstacle is a lack of financial resources in the early stages to afford appropriate insurance. Above all, the risk is particularly high for the self-employed, as they have much more responsibility than an employee. An absence can have far-reaching consequences. However, you can insure yourself against illness and serious accidents in good time, so that in the event of a breakdown, the entire company is not faced with an existential crisis – or even the end.
It is important that you have insurance cover in place for the right parts of your business. Compare costs and include them in your financial calculations. It is also advisable to seek advice from an insurance specialist. There are various forms of insurance for business founders. Among the most relevant are the following:
Property insurance: These protect against loss of substance in buildings, goods, equipment, data carriers, etc. These include insurance against fire, burglary, storm damage, mains water damage, machine breakage or electrical equipment, and computer insurance.
Financial loss insurances: They cover lost income (e.g. due to machine downtime) or additional costs (e.g. legal fees) due to a loss that has occurred. Examples are business liability, business legal protection, and business interruption (in case of illness, accident, fire, machine damage, etc.).
Personal insurance: These apply to business owners, partners, or employees and can be taken out with private insurers in addition to statutory social insurance. Examples are life, health, and accident insurance.
Tip 9: Choose the right legal form.
Which legal form to choose for your business should be thoroughly considered. The question here is which legal form best suits your business idea.
Tip 10: Organise yourself well and delegate work if necessary
Not every business founder is born naturally an organization, but this point is indisputable for the functioning of a start-up. Phone calls have to be made, appointments prepared and invoices written and paid. The success of your business stands and falls with your level of organization and motivation. Unlike employees, as a founder, you cannot afford to work ineffectively. Organization and discipline are cornerstones of the way a self-employed person works.
Make plans and organize your day as best you can. It is also important to define the division of labor for your tasks – especially if you are not working alone. Everyone has their strengths and weaknesses. Some are brilliant analysts and can plan well, others are more outgoing and communicative. And perhaps others can help you with organization and marketing.
Delegate responsibility for certain areas and don't overburden yourself with more responsibility than you can handle.
Learn more from business and read Follow Your Startup Dreams With These Steps.